Tips For Building Effective Client Relationships
Building strong, healthy relationships with those you serve is important for many reasons. It not only allows for more clear and efficient communication, but it also helps to reassure that you and the other(s) involved in the relationship trust each other.
Effectively maintaining these relationships can help you stay on track with qualifying leads for potential new clients and even gaining referrals down the road. However, these goals can't be accomplished without knowing how to effectively build these relationships.
Know-How to Properly Deliver Bad News
Bad news may be inevitable, but how you deliver that bad news can make a difference in how it is received by the other party. According to an article published in Psychology Today, there are 6 ways to deliver bad news like a pro.
Prepare for the conversation;
Remind yourself why it is necessary in the first place;
Be direct, but also as compassionate as you can;
Think about where you should deliver the news (in a private area is ideal);
Don't bargain, even though negotiations are a natural response.
Implementing these tips in your delivery method can help to ensure that you relay the information all while remaining sensitive to the matter. However, if these tips are avoided, then it could result in a loss of the relationship entirely.
Keep Your Physical and Online Presence Professional
When looking at your business from a client's point of view, what do you think they see? If your presence as a business, whether it be online or in-person, is unprofessional, that could be a major turn off for your current and future clients.
Professionalism can be manifested in many ways, from your personal appearance to the way in which your waiting room is set up. Applying the following advice can help you maintain professionalism in your business:
Wear professional attire. Even if you work in an office that allows dress-down days, wear clothes that are in good shape, clean, and represent you and your company in a respectful way.
Most offices have a front receptionist and a waiting area, especially bigger offices such as medical professions and law firms. Having front office staff that is kind and welcoming and a waiting area that is comfortable can be a useful tool to help your clients feel a strong bond with your business.
Set Reasonable Expectations
Setting expectations goes both ways — ask what your client expects of you, just like you should ask yourself what you expect out of your client. It's also important to set expectations for yourself — knowing what you want and having the ability to identify the type of lead that best suits you can help you understand what you need to do to meet those expectations.
In some cases, there isn't as much flexibility, and tailoring expectations to each client individually can be difficult. Examples of realistic expectations include, but aren't limited to:
Communicating obstacles from the get-go;
Creating flexible deadlines;
Maintaining open and honest communication;
Not making promises you can't keep;
Understanding your limits.
Be Responsive and Communicative
Just as with any relationship, communication is key. Even more so in client-business relationships that deal with high profile cases like discussing legal plans or blueprints to a new home. When the communication is clear between both parties it can lead to faster response times, builds trust, and ultimately fosters a good relationship. Common communication skills consist of:
Establishing rules between you and your client;
Taking your time when trying to convey a message so it doesn't get misconstrued along the way;
Checking-in frequently;
Adding personalized touches to your messages;
Admitting when you've made a mistake.
Be Empathetic
Showing empathy at work is a key skill that all employers should practice. Not only does it show that they care about their customers and clients on a more personal level, but it also shows their ability to solve problems in a professional manner.
"Expressing empathy is about more than just spouting, 'I feel your pain.' It's about communicating early, often, and with sincere concern. If your clients face stressful situations, you may find that empathy is a powerful communication tool to help them—and yourselves—through it," says Naomi Karten in an article about developing stronger client relationships through empathetic actions.
Empathy can be shown by:
Giving your full attention to the speaker;
Taking other's feelings and perspectives into consideration;
Being an active listener;
Acknowledging their pain;
Being supportive and encouraging.
Be Honest and Build Trust
Being honest and trustworthy can aid in building up client-business relationships. When your clients trust you, they may be more likely to work with you both now and down the road. They can also share their experiences with their friends, spreading your honesty to their community with the help of word-of-mouth advertisement. Otherwise, if you are found to be anything but, it could ruin your current relationships.
Advocate For Your Client
It's no secret that in order to properly manage a law firm, lawyers should advocate for their clients. But what exactly does this mean? Those who advocate for a client typically do the following:
Listen to experiences highlighted by customer support staff;
Study surveys and interviews carried out by a research and analytics team;
Work with product, engineering, and marketing teams to improve the value of the product or service and improve the user experience.
Basically, they're all for doing whatever is best for the client. How you advocate for your client may change your demeanor and attitude in general when you are in court, mediation, negotiation, or even in written documents. Advocating for your client also shows the amount of respect you have for them, a feeling which should be reciprocated back to you.
Even though the advice above may seem like standard common sense, it is oftentimes overlooked. By following this advice it can help to ensure that the relationship that you hold between you and your client is both valued and effective.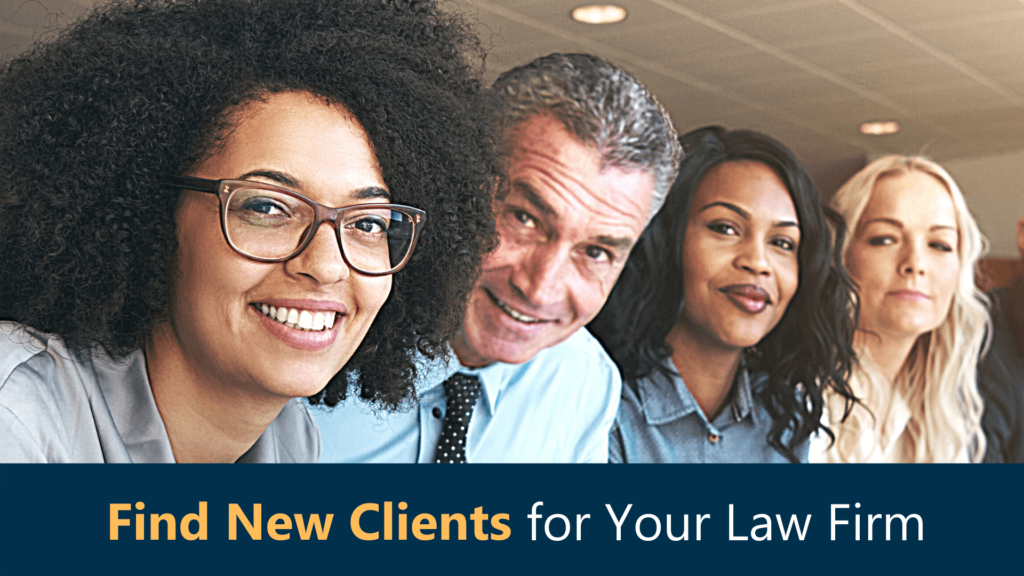 Law firms who need to Find New Clients are facing a big problem.
While nearly all potential clients are now searching online for an attorney, it's become increasingly difficult for law firms to stand out in search results.
Here's how Legal Leads help.
1) We use 20 years of online advertising expertise to make sure potential clients in your region can find your law firm. As they search for an attorney, we route them to you as a Legal Lead.
2) Legal Leads are EXCLUSIVE and delivered in REAL-TIME through the web or LIVE on the phone. This means you can respond to leads right in the moment they reach out for help. It's the best time to win them as a new client.
You only pay when you receive a lead. You can stop at any time, and you have an excellent customer support team to help you succeed!
CREATE YOUR ACCOUNT at 4legalleads.com/lawyers. It only takes a moment. Then, we'll be in touch to help you complete your setup so you can start finding new clients!