A Guide to Client Retention
Relationships are often the lifeblood of a business, no matter what industry you operate in.  Healthy business relationships thrive on networking with peers, communicating with customers, and focusing on customer retention.
In particular, retaining customers — that is, engaging pre-existing customers to continue to purchase products or services from your company —  is one of the most essential activities for long term business success. It differs from other marketing tactics like lead generation or customer acquisition in the sense that it focuses on consumers who have already patronized your brand. Retaining customers can be more cost-effective than constantly pursuing new ones, which can be a crucial factor for small, local, and service-based businesses with limited budgets.
However, it's important to remember that lower cost does not mean "free." Proper customer retention requires deliberate effort and special attention. Here are a few tips and considerations to ensure that your company is properly equipped to retain your existing customers as effectively and efficiently as possible.
Create an Onboarding Program
A new customer may be attracted to your company through a piece of your marketing content, but retaining that customer for the long haul requires more than a single sales pitch.
One of the first things you should do after closing that first sale is to set up an onboarding program specifically geared towards customer relationship management (CRM). A program of this nature should:
Include a warm, friendly welcome that encourages engagement and begins to build trust.
Explain the in's and out's of your company in order to establish transparency.
Highlight case studies and testimonials to underscore your company's success with past clients.
Clearly demonstrate your company's perceived value in order to set yourself up as a genuine, long-term solution to the customer's problems.
Be ready to address misconceptions or clarify questions that the client may have in order to set proper expectations right from the beginning.
It's a good idea to begin creating your onboarding program by first mapping out the customer journey. Once you have this information in hand, you can consider how to best achieve your onboarding goals by considering them from the customer's perspective. This will add greater value to your onboarding resources, enabling them to more effectively build trust, establish transparency, and set expectations.
Ask for Feedback
Setting up a quality onboarding program is an excellent first step, but it's just the beginning of the client retention process. Once you have a solid program in place, it's important to make an effort to always be ready to refine it.
In the ever-evolving 21st-century business world, customer interests, expectations, and values can change on a dime. With that said, it's important to always be ready to tweak your client retention program — especially through feedback.
As your customers find gaps in both your onboarding program and your ongoing customer retention strategies, it's good to take them seriously. This is particularly important if you want to improve the rate of your customer retention.
In fact, you may want to go above and beyond by proactively asking for feedback from existing clientele. Directly garnering feedback from your customers can have a two-fold effect. On the one hand, it can naturally allow you to improve your onboarding process by rooting out and addressing weaknesses. On the other hand, it also serves the purpose of developing customer appreciation and loyalty as your clients see their concerns actively addressed.
Implement a Communication Calendar
Businesses may constantly find themselves in a state of flux. Everything from hours of operation to physical locations, product updates, and even entirely new product offerings can change on a regular basis.
With so much of your business constantly subject to change, it's important to proactively communicate these developments to existing customers as they occur. This will help to maintain expectations and avoid creating disgruntled clients in the future.
One of the easiest ways to keep your clients in the loop is to create a communication calendar. Establishing a single location to upload new information is an ideal way to alert customers to important changes that take place in your company. This, in turn, allows them to stay fully informed and aware of the current state of affairs within your organization.
Develop Incentives for Referrals and Renewals
One of the simplest ways to retain customers over time is by offering loyalty programs that reward repeat customers for any renewed business activity. These can include:
Incentive programs that offer special discounts for renewals or repeat business.
Customer appreciation programs that offer specials, products, or discounts exclusively to your existing customer base.
Referral programs that reward existing clients for directing new customers to your company (and often rewarding those new customers, as well).
By establishing programs tailored exclusively toward pre-existing customers, you can provide an opportunity to both engage with them and incentivize them to conduct repeat business with your company.
In addition, things like referral programs encourage positive word-of-mouth and can help to build brand awareness at minimal cost to your organization.
Continually Perfect the Business Model
Finally, along with asking for feedback in order to address shortcomings in your client retention efforts, it's also important to maintain an attitude of continuously evolving perfection for your business model as a whole.
Cultivating your existing customer base is an intimate process that involves trust, loyalty, and communication. However, even if your customer retention program is airtight, it can be difficult to retain customers over time if you don't show an interest in improving as a company. From outperforming competitors to streamlining productivity through contract labor, improving marketing effectiveness, and keeping up with current trends and technology, you always want to demonstrate a desire to deliver the best experience for your existing customer base.
Retaining customers is certainly a cost-effective strategy for any business, but it requires thoughtfulness and purpose in order to execute effectively. Tactics such as creating an onboarding process, gathering feedback, establishing a loyalty program, and proactively communicating changes can all help to foster brand loyalty and cultivate a base of repeat clientele that will stand by your company far into the future.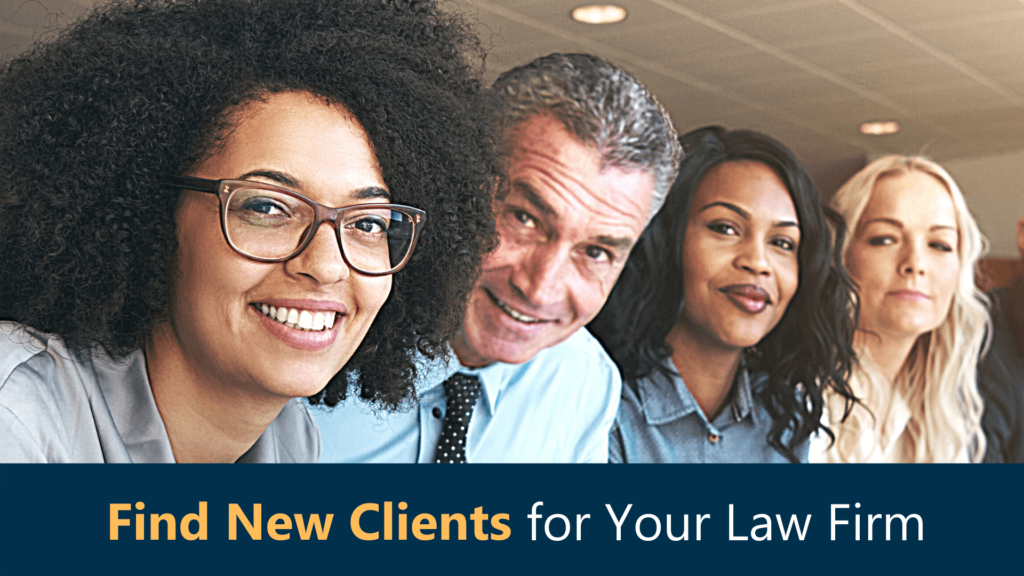 Law firms who need to Find New Clients are facing a big problem.
While nearly all potential clients are now searching online for an attorney, it's become increasingly difficult for law firms to stand out in search results.
Here's how Legal Leads help.
1) We use 20 years of online advertising expertise to make sure potential clients in your region can find your law firm. As they search for an attorney, we route them to you as a Legal Lead.
2) Legal Leads are EXCLUSIVE and delivered in REAL-TIME through the web or LIVE on the phone. This means you can respond to leads right in the moment they reach out for help. It's the best time to win them as a new client.
You only pay when you receive a lead. You can stop at any time, and you have an excellent customer support team to help you succeed!
CREATE YOUR ACCOUNT at 4legalleads.com/lawyers. It only takes a moment. Then, we'll be in touch to help you complete your setup so you can start finding new clients!