Lead Sourcing 101: Everything You Need to Know About Lead Sourcing and Why It's Important
If you own a small business, you've probably heard the term "lead sourcing" before. A lead source refers to the first time a customer hears about your business through various marketing tactics. Examples of lead sourcing tactics include:
Billboards, radio, and TV commercials;
Direct mail;
Customer referrals;
Search engine optimization;
In-person events;
Social media;
Email campaigns.
Lead sourcing can vary from profession to profession, as this tactic is not one-size-fits-all. For instance, marketing firms may gather leads from social media by showcasing their creative ideas through pictures and storytelling. On the other hand, leads for lawyers may be obtained through their website contact form, as it is more professional and trustworthy. Nonetheless, no matter your profession, lead sources are an important part of your marketing campaign, and understanding them can help bolster your marketing efforts.
Why Is Lead Sourcing Important?
Companies can acquire valuable data from lead sourcing, providing insights to your marketing campaigns as a whole. A marketing campaign has many touchpoints and data sets that can help you understand how effective it is. While lead sourcing can tell you which campaign is the most successful, it can also tell you where pain points lie and who your audience is.
For instance, if you gain leads through a social media ad, you can use that information to understand the demographics of your potential customer and therefore market to them more effectively. Additionally, you can analyze the lead source to craft a more accurate sales pitch. If the social media ad that talks about project management is more successful than the ad that talks about customer service, you can start to gain an understanding of what interests your audience.
It's important to know how to capture lead sources since they can be difficult to track. Luckily there are many tracking tools available, including:
Website analytics;
Conversion tracking;
Customer relationship management;
Call tracking.
The most common way is to use a customer relationship management program. You can upload data from various sources and automatically track their success. Another way to track lead sources is to partner with lead generation companies, who specialize in optimizing and leveraging these marketing tactics.
How Does Lead Sourcing Impact Your Current Marketing Efforts?
By utilizing lead source data, companies can control campaign spending without compromising their results. A survey on digital advertising shows that 53% of marketers spend at least half their budget on lead generation, suggesting that it is one of the most important aspects of a marketing campaign. Lead source data can provide useful information such as:
Which marketing campaigns get the best results;
The type of content people encounter;
How to personalize campaigns;
Which keywords to target.
By understanding this information, companies can discover new marketing opportunities and ensure they are not missing out on any leads.
Lead Source vs Lead Methods
Oftentimes companies confuse lead sources with lead methods. While both tactics work together, they are very different in practice. Lead methods refer to the ways a customer can contact your business. Methods can include:
Phone;
Email;
Word of mouth;
Websites;
Landing pages;
Social media.
A lead method cannot work without a lead source, or something that drives a customer to use that method. Likewise, lead sources are not successful without methods to qualify and convert leads through the funnel. For instance, a lead source, like a billboard, needs to point to a lead method, like a phone number.
Lead methods also enhance your company's value. For example, a social media profile or landing page can hold various details about your company, including:
Testimonials;
Written content;
Downloadable content;
Videos;
By utilizing these customization tools, you can help guide potential customers further through the lead funnel, getting them closer to becoming actual, buying customers.
You can benefit from using multiple lead methods at once. For instance, you may find that half your target audience likes to use the internet to communicate with your company, while the other half likes to talk to a customer service representative on the phone. By giving your customers various ways to reach you, you increase the likelihood they actually will. Additionally, by improving your multiple lead methods, the more likely customers will feel comfortable using those methods.
Ways to Implement Lead Sourcing
Lead sourcing can be difficult to implement, and if applied incorrectly, can cause an even bigger headache. Lead sourcing opens different avenues of communication in a company, from marketing, to sales, to customer service. Your company must put best practices in place to ensure organization; organized leads can increase conversion rates.
Some best practices to keep in mind include:
Avoid lead source clutter: It's better to narrow your focus to a few successful lead sources than try to come up with as many lead sources as possible. This way, you can clearly define each source, increase their efficiency and success, and gain valuable insights without getting lost in data sets.
Keep consistent lead sources: While leads may respond differently to new campaigns, the lead source should stay consistent. For instance, the majority of your leads may come through social media. You may test different campaigns, but it's imperative that you continue to do so through social media.
Audit your lead sources: On a consistent, recurring schedule, be sure to sample various lead sources to ensure they are populated correctly. This is also a good time to look for ineffective lead sources and determine which ones to cut.
Do not confuse the lead source with the campaign: Often, companies will deem a marketing campaign as the lead source rather than the actual source. This can make it hard to successfully track the effectiveness of lead sources and skew data.
Understand the lead source value: Different lead sources have different values. For instance, email newsletters may be more likely to convert leads than cold calling. While each lead source works, one is technically more valuable than the other. By understanding the value of each source, you can spend time more efficiently when tracking leads.
Lead sourcing is a valuable metric to track for companies that implement marketing campaigns. By understanding your lead sources, knowing how to capture the data, and applying best practices, you can help control the cost of your marketing campaigns without having to sacrifice their effectiveness.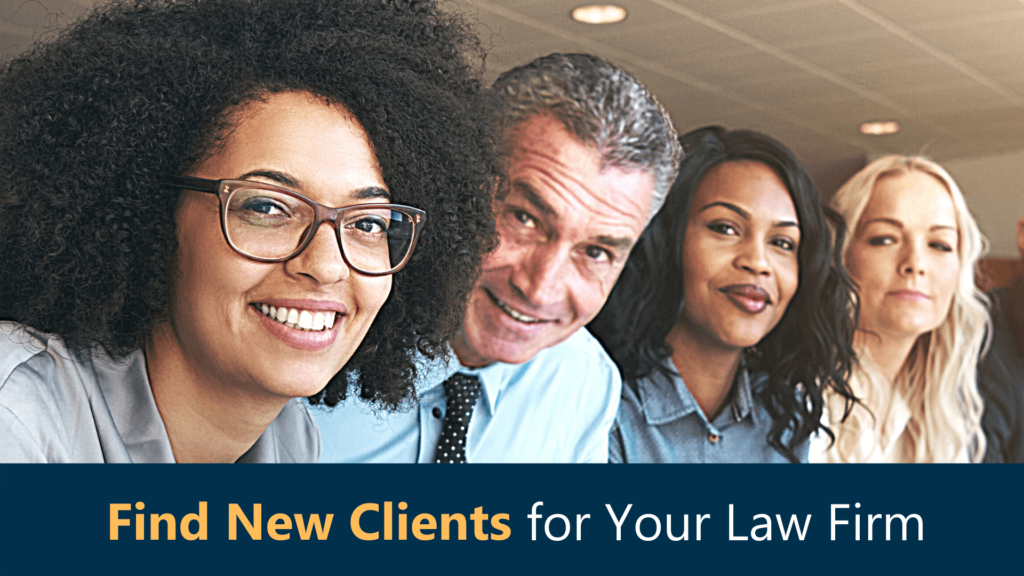 Law firms who need to Find New Clients are facing a big problem.
Potential clients are searching online for an attorney, and it's increasingly difficult for law firms to stand out in search results.
Here's how Legal Leads help.
1) We use 20 years of online advertising expertise to make sure potential clients in your region can find your law firm. As they search for an attorney, we route them to you as a Legal Lead.
2) Legal Leads are EXCLUSIVE and delivered in REAL-TIME through the web or LIVE on the phone. This means you can respond to leads right in the moment they reach out for help. It's the best time to win them as a new client.
You only pay when you receive a lead. You can stop at any time, and you have an excellent customer support team to help you succeed!
CREATE YOUR ACCOUNT at 4legalleads.com/lawyers. It only takes a moment. Then, we'll be in touch to help you complete your setup so you can start finding new clients!