Live Call leads are opening a whole new legal marketing opportunity for finding clients online.
In legal marketing, the most common method of bringing in a potential new client online (a legal lead) is to have them fill out a form. While it's a very effective strategy, in today's busy world the challenge can be getting that person on the phone. Here's the good news. A surprising number of potential clients who are searching online for a law firm would prefer to speak with an attorney on the phone right away.
Live Calls Restore the Personal Touch to Online Legal Marketing
Recent technology makes it possible for a person to click a phone number to call in directly from a website. Leads can be connected to an attorney from their area who fits their legal need. Live Calls get the person on the phone with the attorney the moment they are requesting help. They also empower law firms to access leads who don't feel comfortable filling out an online form.  This maximizes the attorney's coverage in the market. Some people want to connect with a real human, immediately.
And that's the power of adding Live Calls to your legal marketing plan. Beyond the added number of leads a law firm can expect, Live Calls provide an immediate, personal connection between an attorney and someone in need of their services, and that connection greatly improves conversion rates.
Live Calls Bring New Power to Your Legal Marketing Strategy
Pairing Real-Time Web Leads (based on an online form) with Live Calls completes a powerful legal marketing strategy for driving growth for your firm. At 4LegalLeads, all leads are exclusive to you, which further increases your rate of success.
With 4LegalLeads, there are no contracts, setup fees, subscriptions, or minimums, and you only pay for the leads you receive which means you save a tremendous amount of overhead by outsourcing the frustrating task of online marketing to an expert team.
How Do Live Calls Work?
Live Calls are just as simple as they sound. First, a lead who visits one of our websites chooses to call a law firm direct instead of submitting a form. Then, they answer some qualifying questions. Finally, we connect that lead to an attorney who matches the lead's location and category of law.
Just like our Web Leads, Live Calls can be set up with customized targeting. After that's established, you can set specific hours for receiving them.
Web Leads and Live Calls let you focus on your clients and the management of your firm while we use twenty years of online legal marketing experience to drive new, potential clients into your sales pipeline. Create your account at 4legalleads.com/lawyers or call (888) 847-4437 to start finding new clients for your firm!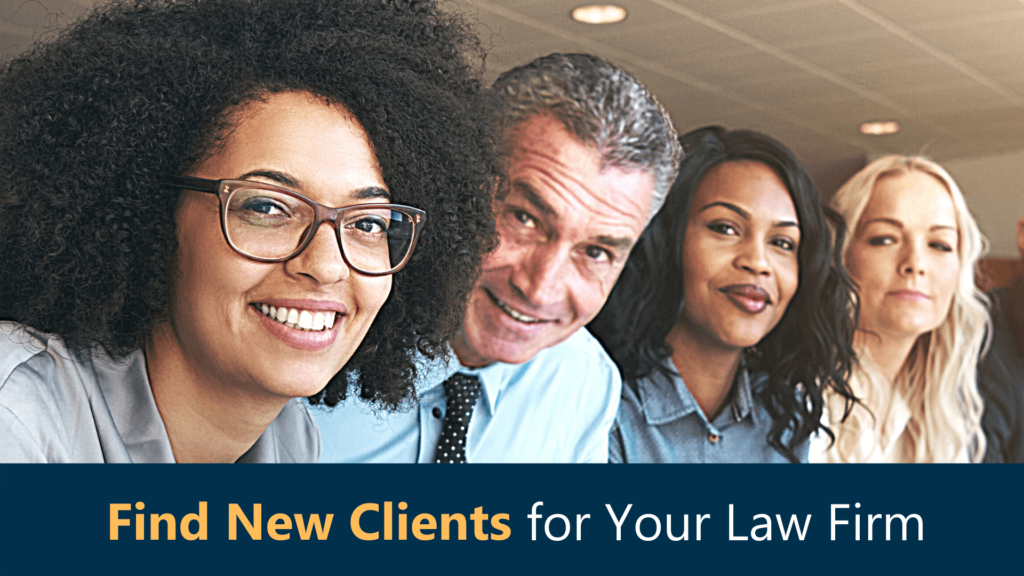 Law firms who need to Find New Clients are facing a big problem.
While nearly all potential clients are now searching online for an attorney, it's become increasingly difficult for law firms to stand out in search results.
Here's how Legal Leads help.
1) We use 20 years of online advertising expertise to make sure potential clients in your region can find your law firm. As they search for an attorney, we route them to you as a Legal Lead.
2) Legal Leads are EXCLUSIVE and delivered in REAL-TIME through the web or LIVE on the phone. This means you can respond to leads right in the moment they reach out for help. It's the best time to win them as a new client.
You only pay when you receive a lead. You can stop at any time, and you have an excellent customer support team to help you succeed!
CREATE YOUR ACCOUNT at 4legalleads.com/lawyers. It only takes a moment. Then, we'll be in touch to help you complete your setup so you can start finding new clients!