Professional Headshot Tips & How To Do It Yourself
The perfect compliment to a well-written professional bio is a good headshot. Besides information regarding your career endeavors or professional services, clients also want to see a photo of who they're talking to. Research shows that first impressions count. As such, it is important that you dress neatly, choose a comfortable location, and look like the best version of yourself in all of your marketing materials.
Though they are an essential aspect of marketing for your law firm, headshots are not just important for law firms and attorneys, but also any high-level professionals who regularly meet with new clients. Taking a headshot is the equivalent of personal branding. It can be attached to an email signature, next to a bio, or on a business's website, among many other locations. Providing your clients with a sense of who you are can promote trust and foster effective relationships.
What Makes a Good Headshot?
There are myriad elements that go into making a good headshot. But the most important thing to remember is to take a headshot that represents you. This is someone's first impression of you so it's crucial that they're given a good idea of who you are. The last thing you want to do is take a headshot that looks nothing like you.
Conveying your personality through a headshot involves more than just smiling or relaxing your shoulders. You'll want to make sure you have decent lighting, a good background or location, and the right framing. Detailed below is each element that goes into composing a good headshot:
Outfit – Your choice of outfit is one of the most important components of a good headshot. As such, this will be discussed more in-depth below.
Pose – Your pose says a lot about how you present yourself. While an arms-crossed pose can send signals of being serious, hands in your pocket can indicate an easy-going personality. Think of a pose that represents you and stick with it.
Eye Contact – Direct eye contact with the camera is a must. Headshots are an interviewer's first impression of you, so you want to make sure you are looking at the camera.
Personality – Besides your outfit and your pose, you'll want to get your personality through in other ways you present yourself — such as smiling. Lighting, background, and location can also showcase pieces of your personality.
Lighting – Pick a location with good natural lighting or invest in additional high-quality lighting. Lighting not only helps showcase your personality, but can also make your photo clearer. You'll want to avoid any weird shadowing. Wearing glasses, for instance, can leave shadows on your face if the lighting is not properly adjusted.
Framing – The best headshots are framed from the chest up so that your face is the focus of the photo. Taking your headshots too close or too far away can distract from the purpose of the picture. You also ideally want your headshot to be recognizable even when it's small.
Background/Location – Whether you opt for a solid-colored background or an outdoor location, you'll want to make sure you are the focus of the shot. If taking your headshots outside, do so where you won't have too many distractions behind you.
What To Wear For Professional Headshots
Clothing items that may look great in-person don't always appear as well on camera. Thin-striped shirts, patterns, and non-contrasting colors can create unwanted effects in a photograph, such as the moire effect. You'll also want to avoid wearing graphic tees or band shirts as these take away from the purpose of a headshot — to provide a photo of your face.
If you're taking your photos outside, make sure your outfit doesn't blend into the scenery. The same goes for background colors if you're using a green screen or simply a wall in your home.
No matter where you take your photo, it is best to choose an outfit that isn't too busy and doesn't distract the viewer from your face. A plain blouse or button up goes a long way. High-level professionals such as lawyers especially want to make sure they dress well for their headshots as they search for potential clients. Submitting a facetious or low-quality headshot may leave your inbound leads questioning how dedicated you are to their case.
DIY Headshots
Setting up a headshot takes a little time and planning. You'll get as much out of your headshots as you put in. Clear some space in your schedule and determine how you want them taken.
Below are tips on getting the perfect DIY headshots:
Make Time – Dedicate at least two hours to taking headshots. Considering that headshots can last for years, you'll want to make sure you like at least a few of the photos you come away with. Moreover, remote-run law firms or other operations will need to prioritize taking headshots as these may be the only source of image for potential clients.
Take Many Shots – The more shots you take, the more options you will have to choose from. Again, headshots can last awhile, so you'll want to come away with a few good ones.
Use a Friend or Tripod – A tripod or a trusted friend are your best options for taking a DIY headshot. Some people may prefer a friend to a tripod, as a friend can provide constructive critiques and make suggestions.
Use a Camera or Phone – A camera or phone are your best options for taking photos. Although cameras are generally better, modern-day phones often have built-in cameras that will take a quality DIY headshot.
Clear Up Space on Your Phone – If you're using a phone, be sure to clear up some space before taking photos.
Clean Off Your Camera Lens – Prior to beginning your shoot, clean off your camera lens. This will help avoid taking blurry or marred photos.
Use Photo Editing Tools – For DIY headshots you can download free or for-purchase apps to your phone or computer. These apps can do everything from removing blemishes to adjusting tones and lighting.
At 4LegalLeads, we're committed to helping legal professionals grow their businesses. Leads are just one part of a successful legal business strategy, so our blog covers a wide range of topics.
We believe you deserve both quality legal leads and the knowledge you need to make the most of your investment. Explore our blog further to find the tools that help you succeed!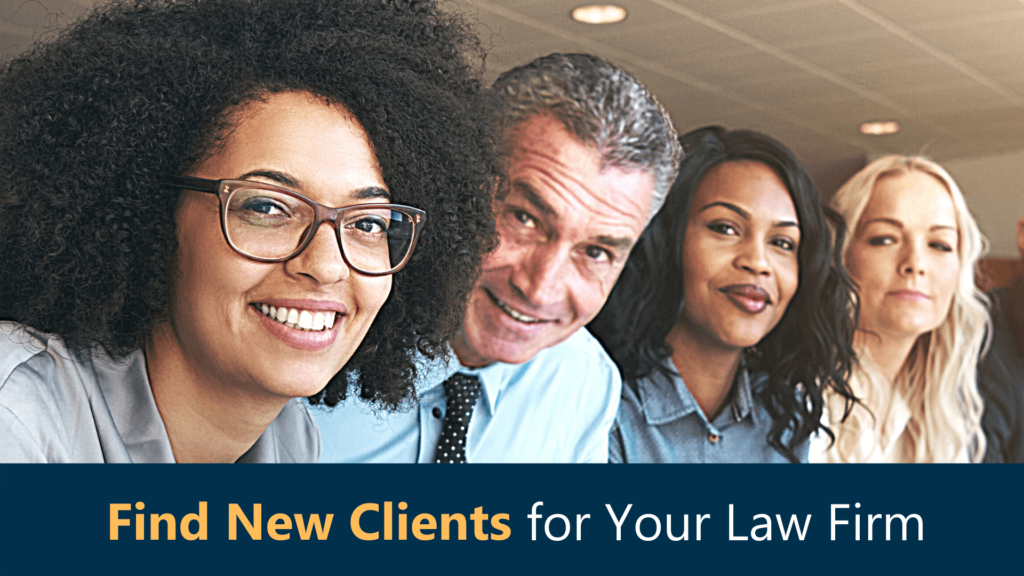 Law firms who need to Find New Clients are facing a big problem.
While nearly all potential clients are now searching online for an attorney, it's become increasingly difficult for law firms to stand out in search results.
Here's how Legal Leads help.
1) We use 20 years of online advertising expertise to make sure potential clients in your region can find your law firm. As they search for an attorney, we route them to you as a Legal Lead.
2) Legal Leads are EXCLUSIVE and delivered in REAL-TIME through the web or LIVE on the phone. This means you can respond to leads right in the moment they reach out for help. It's the best time to win them as a new client.
You only pay when you receive a lead. You can stop at any time, and you have an excellent customer support team to help you succeed!
CREATE YOUR ACCOUNT at 4legalleads.com/lawyers. It only takes a moment. Then, we'll be in touch to help you complete your setup so you can start finding new clients!